Tips to Celebrate Teeth Healthy Thanksgiving
Posted by 406 DENTISTRY on Nov 15 2022, 06:19 PM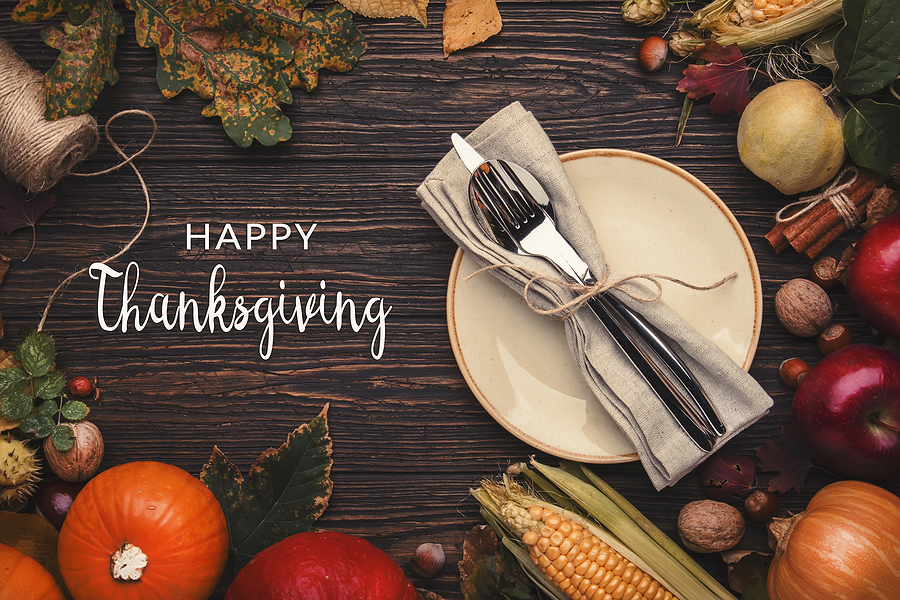 Thanksgiving is around the corner, and you're probably busy planning menus, decorations, activities, and more. But don't forget to add dental care to the list! Everyone loves Thanksgiving, but it's easy to get carried away and forget about oral hygiene. Here are some tips to keep your mouth healthy this holiday:
Eat What is Right
Eat a healthy meal before Thanksgiving dinner. This will help you avoid eating too much food at once. It'll also keep your blood sugar stable, so you don't feel tempted to snack on sugary treats later in the evening.
Stay hydrated throughout the day by drinking plenty of plain water. This helps wash away bacteria and food particles that linger in your mouth after eating. It also helps rinse away acids that cause tooth decay.
Avoid snacking in between meals. Eating between meals causes you to produce more saliva, which washes away less plaque bacteria than brushing would. If you must snack, choose healthy foods such as nuts, cheese, or fruit.
You don't have to skip dessert after dinner. Just be mindful of how much you eat. Try to limit yourself to only one small treat so you can still enjoy the benefits of eating healthy while preventing damage to your oral health.
Brush Teeth
Be sure to brush your teeth at least twice a day. Brushing after meals is especially important since it helps remove plaque and food debris from your smile. Aim to brush for about two minutes each time you brush, making sure to cover every tooth surface completely.
Floss Daily
This turkey feast is delicious, but it can also cause cavities if you're not careful with your teeth! Avoid post-feast cavities by flossing after each meal and snack. We know it can be tough to find the time for multiple brush sessions throughout the day, but flossing only takes a few minutes each day. You can floss your teeth before brushing in the morning or before bedtime. Just make sure to floss before you hit the hay - bacteria in your mouth can multiply overnight and cause bad breath and morning breath the next day!
Schedule An Appointment With the Dentist
Schedule an appointment with your dentist for a checkup and cleaning if you haven't had one yet this year. Your dentist can clean and polish your teeth to prevent cavities, as well as look for signs of gum disease or other oral health issues.
If you want to learn more about ways to take care of oral health, visit 406 Dentistry at 1315 U.S. Hwy 2 W, Kalispell, MT 59901, United States, or call (406) 890-6364 to schedule an appointment.